Shared by Balapmotor.net for IIMS
The post Bima Aditya Kawal 15 Motor di Fast Corner Sentul, 11 Diantaranya Tim Ziear
BalapMotor.Net – Bima Aditya, punggawa engine builder The Strokes 55 Solo pada gelaran Fast Corner Championship 2020 mengawal sebanyak 15 kuda pacu. Ini tentunya membuat panasnya persaingan pada gelaran ini semakin panas.
Dari 15 motor yang dikawal langsung oleh Bima Aditya dan team, jumlah terbanyak datang darin tim Ziear Racing Team. Tim asal Palu, Sulteng ini jumlah kuda pacunya ada 11 motor, sisanya untuk tim lainnya. Semua motor tersebut berjejer rapi di paddock tanpa sekat.
Untuk pembalap sendiri, kali ini tim Ziear sendiri diperkuat oleh rider utamanya yaitu Syamsul Arifin, Gupita Kresna, Riky Ibrahim, M Jordan, M Rasya serta tambahan Nur Alfath. Lalu ada juga Hariadi Arce yang didatangkan oleh PT Rena Jaya Mandiri serta beberapa pembalap lain.
"Kita kali ini kalau total motor ada 15 mas, untuk tim Ziear ada 11 sisanya yang lain. Sebelumnya kita tidak niat ikut disini, tetapi mas Yawan (manajer Ziear) mengajak kita untuk ikut, jadi ya ikut," terang Bima Aditya yang merupakan mantan pembalap top di masanya ini.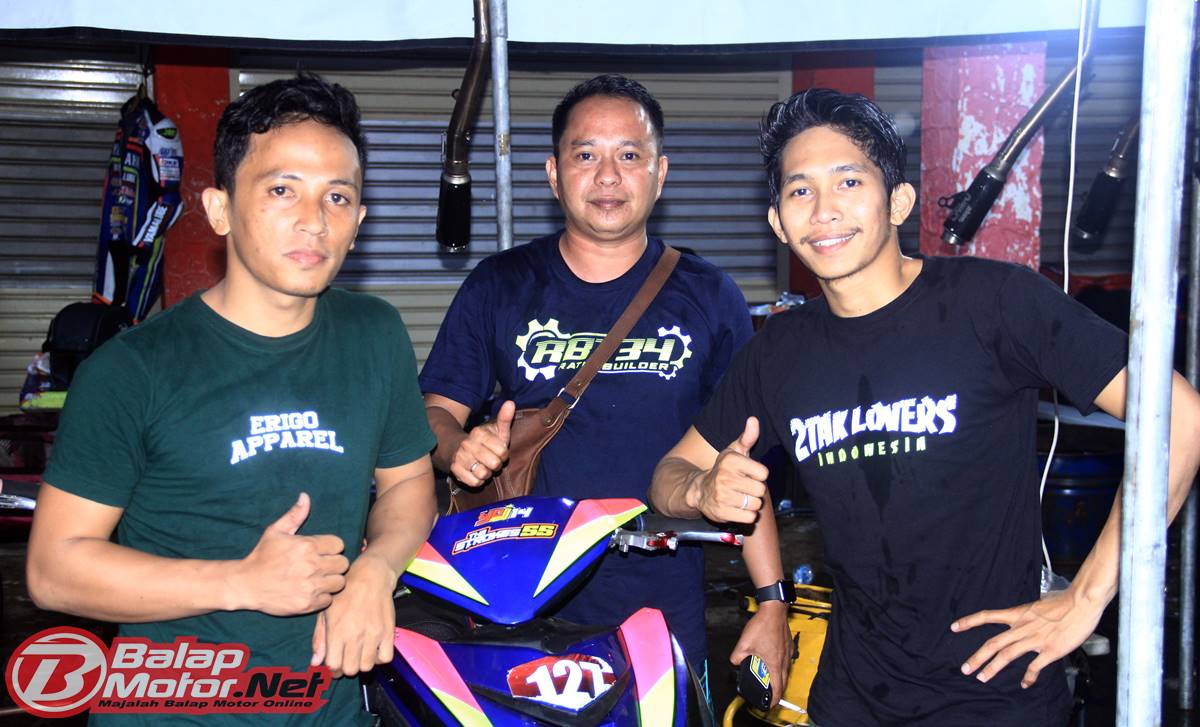 The post Bima Aditya Kawal 15 Motor di Fast Corner Sentul, 11 Diantaranya Tim Ziear appeared first on BALAPMOTOR.NET.
---